AEC provides services within the rapidly developing renewable energy industry working directly with EPCs and facility owners to develop, construct, and maintain photovoltaic facilities. We provide a full range of services to include site development, racking installation, electrical construction and O&M for facility reliability and sustainability.
We have completed installations of various size and application. Completed projects have been roof-mounted, ground-mounted and dual axis tracker installations varying in size from as small as 10KW to as large as 2.5MW.
AEC is an authorized dealer for AllEarth Solar Trackers...read below to learn more!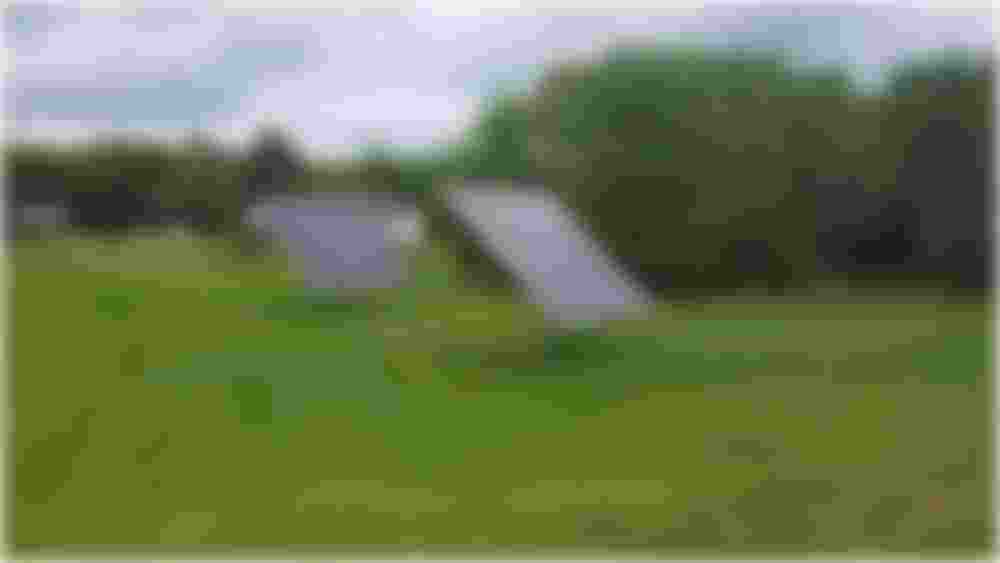 AllEarth Solar Trackers - Product Description
The AllEarth Solar Tracker is a dual-axis solar tracker that uses innovative GPS and wireless technology to follow the sun throughout the day, producing up to 45 percent more energy than rooftop solar. With its ease-of-use features, high energy performance, and small footprint, the AllEarth Solar Tracker is a ground-mount solution that gives energy independence and the most return on your investment. The tracker is American-engineered and American-made, with rigorous lifecycle and wear testing to make sure the details are done right, guaranteeing that our system will have a long, reliable life. Key features include a wind rating of up to 120 mph with automatic high-wind protection settings, superior snow-shedding capabilities, and a durable design that ensures that the tracker can withstand any climate, from desert heat to severe winter conditions.